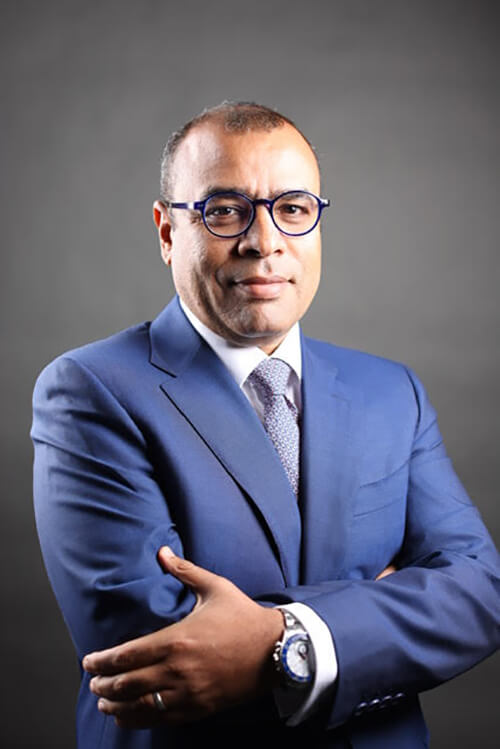 AHMED MEKKY

CHAIRMAN & CEO OF "BENYA GROUP"
Ahmed Mekky, is a prominent leader in the field of Digital Transformation in Egypt and the MENA Region. With a wealth of industry experience spanning over 24 years, Eng. Ahmed Mekky has held several leadership positions in international institutions and made countless contributions to the advancement of the field in the region.
Throughout his career, he achieved significant successes in the telecommunications and satellite domain, where he played a pivotal role in establishing international alliances between players like Al Madar Communications, Falcon Stream and ZakSat, in conjunction with major satellite operators like New Skies, Intelsat, AsiaSat and Arabsat, to implement massive scale projects.
Eng. Ahmed Mekky was among the team of professionals who planned the construction, launch, and operation of diverse satellites and led teams of international experts to build and manage ground stations in the United States of America, Hong Kong, Britain, Spain, and the Philippines, ultimately connecting the stations to the satellites.
With his strategic vision for the future, Eng. Ahmed Mekky founded 'Gulf Bridge International (GBI)- in 2008, to construct and operate a submarine cable network connecting 25 countries, from the Middle East, Africa, Europe, and Asia, through Egypt. This project represents a monumental technological advancement for the Middle East and became the cornerstone of economic growth for the Gulf and the Middle East. Eng. Ahmed Mekky was responsible for developing a strategic plan for this project which was later extended to 40,000 km following the support and request of the Gulf Cooperation Council (GCC).
As a patriot, and in alignment with the ambitious digitalization vision of the Egyptian government, Eng. Ahmed Mekky returned to Egypt to contribute to the state's plan to achieve digital transformation. He founded "Benya Group", formerly known as Fiber Misr, in 2017, along with its five subsidiaries focusing on unique ICT verticals. Through its strategic partnerships with renowned international institutions and industry leaders and with the support of national authorities, "Benya Group" has been able to achieve unprecedented successes in the field of digital transformation.
On an international level, Eng. Ahmed Mekky was appointed as the Group Chair of SAMENA's Telecommunications Council in 2011, a leading entity in telecommunications services in South Asia and MENA region. In addition, he was selected as a member of the Pacific Telecommunications Council (PTC) Board of Governors in 2012, to be the first Middle Eastern leader to hold this position.
Eng. Ahmed Mekky was a member of the Industry Committee at the National Telecom Regulatory Authority (NTRA), a Board Member of the Information Technology Industry Development Agency (ITIDA) in 2013. He received the ITP Group Award for 'Best CEO' in the telecommunications sector in the Middle East in 2014 and was listed among "Global Telecoms Business Power 100 list" in 2013 and 2014. Furthermore, Eng. Mekky actively participated as a member of the Egyptian Kuwaiti Cooperation Council in 2015, which has been of great importance in strengthening the economic cooperation between Egypt and Kuwait.
Eng. Ahmed Mekky has been recognized for his achievements through numerous nominations and awards over the past few years. He has been honored with the MERIT Leader Award by "Telecom review" for three consecutive years (2019, 2020 and 2021), as well as being a Board Member of the Science and technology parks for electronics and research industries in 2021.
Moreover, as recognition for his contributions in the Digital Transformation field, Eng. Ahmed Mekky was selected to be the president of Fiber Connect Council MENA, to be the first Egyptian to ever hold this position in 2022. He was shortlisted twice among the final nominees for the World Communications Award. In addition, he received "Fakhr Al Arab 2021" award for his significant and valuable contributions to the advancement of the industry in the region.
He graduated with a bachelor's degree from the Faculty of Engineering with high honors from Cairo University in 1995 and specialized in Telecommunications Engineering where his graduation project was distinguished and honored for excellence. Right after that, he received a pre-master's degree in computer engineering from the Faculty of Engineering, Cairo University.
Then he joined the Information Technology Institute (ITI) and received his latest master's degree in Information Technology from the University of Nottingham.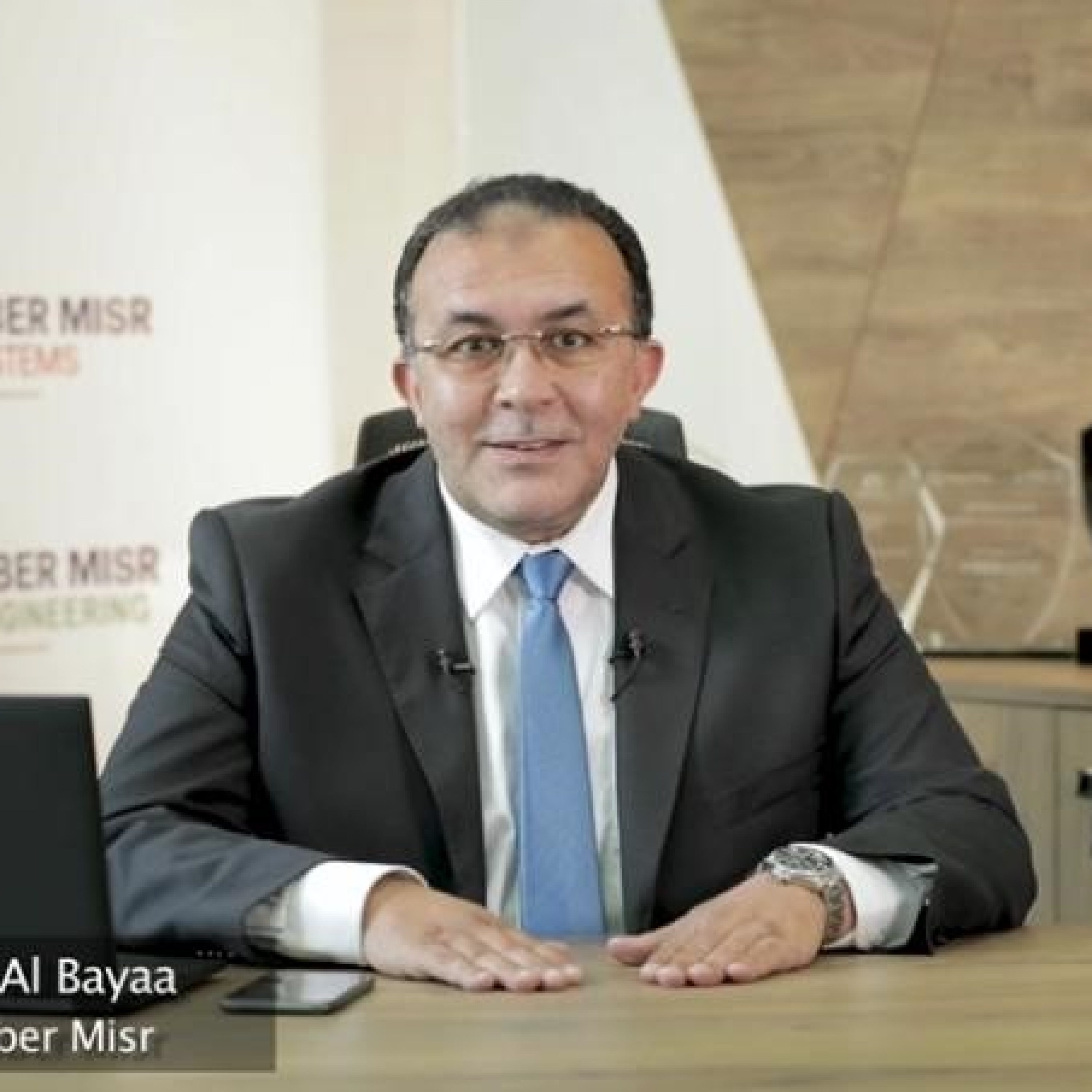 Ayman Al Bayaa 
CHIEF OPERATING OFFICER "BENYA GROUP" CEO "BENYA SYSTEMS"
With over 25 years of IT experience in the Middle East, and almost 15 years history of Senior Management.
Awarded Manager of the year from Oxford business assembly London in 2017.
In the early 90's, established the first Internet Service Provider (ISP) in Alexandria, Egypt. Published many papers and articles regarding the regional IT demands and market news.
Made his mark on several companies' involvement as CEO/GM in STME LTD company, a Middle East's leading solutions provider and systems integrator in UAE, Egypt, Qatar, Saudi Arabia, Bahrain, Jordan, Kuwait and Pakistan, pioneering in implementation of innovative It infrastructure solutions since 1982.
Currently Group Chief Operating Officer besides supplementary to his existing role as Chief Executive Officer Benya Systems.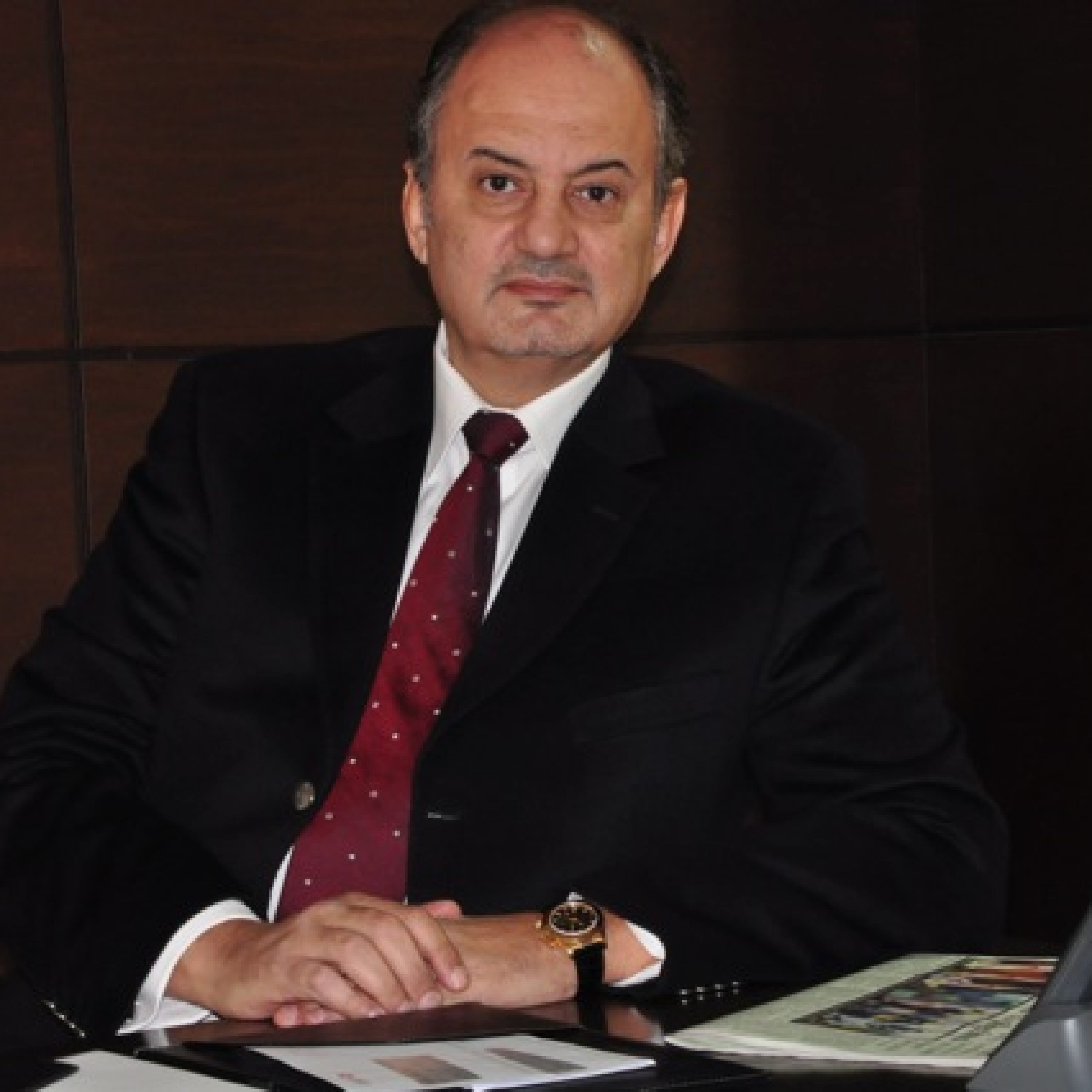 TAREK EL GOHARY
CHIEF FINANCIAL & INVESTMENT OFFICER "BENYA GROUP"
An entrepreneur with a well-diversified experience in terms of business sectors, business fields as well as geographies and size of organizations. Among the few capable of critically influencing the organisation's institutionalization as well as the top and bottom-lines. A pragmatic international hands-on leader offering unmatchable experience in determining the most needed best in class solutions across different business sectors while observing governance and industry standards of a specific market. He worked in ICT, Banking, Fast-moving consumer goods, Health care, Real estate and Building Materials', Manufacturing & Distribution, Retail, Private Equity and M&A in regions like Western and Central & Eastern Europe, Egypt, Saudi, UAE, Yemen and North Africa.
Contributed to the growth and institutionalization of Procter & Gamble's Central & Eastern Europe Division and the Laundry & Cleaning Category across Middle East and Central & Eastern Europe as well as the Profit and Cash flow growth of the Arabian Peninsula over 11 years of Finance experience in this Fast-moving consumer goods conglomerate. He also is one of the main contributors to Orascom Construction Industries "OCI" growth in Egypt as well as to the creation of Orascom international division. As a CEO, he worked with real estate development company in Egypt to turn it into one of the biggest regional real estate development brands with strong vertically integrated businesses and sound corporate structure. He also assumed the role of Executive board member and CEO for prominent Saudi and regional investment groups and recently took a leading role in creating a private equity & investments holding group developing ideas into projects and turning around existing businesses. After being a consultant to the Saudi government on special financial, economic and governance projects in 2019 & 2020, he now is assuming the Chief finance and investment officer in Benya Technologies Group, Egypt and contributing to its growth and expansion as well as institutionalization.
Complemented by a track record of successful cash & profit growth as well as risk profile improvement of organizations through corporate restructuring and institutionalization, and being a benchmark for implementing business turnaround, shaping and realizing shareholders' ambitions building constructive management supervision tools as well as providing and realising corporate vision in diverse markets and categories, he founded and managed his management & financial consultancy "Evolution Management consultancy" in Toronto, Riyadh, Jeddah, Dubai and based in Cairo offering its services to public and private clients for the transformation and sustainability of businesses growing its value and solidifying its capability. He was nominated to be on the AUC's Entrepreneurship society judging panel, providing support, insight as well deciding on the best potential ideas for small and medium sized projects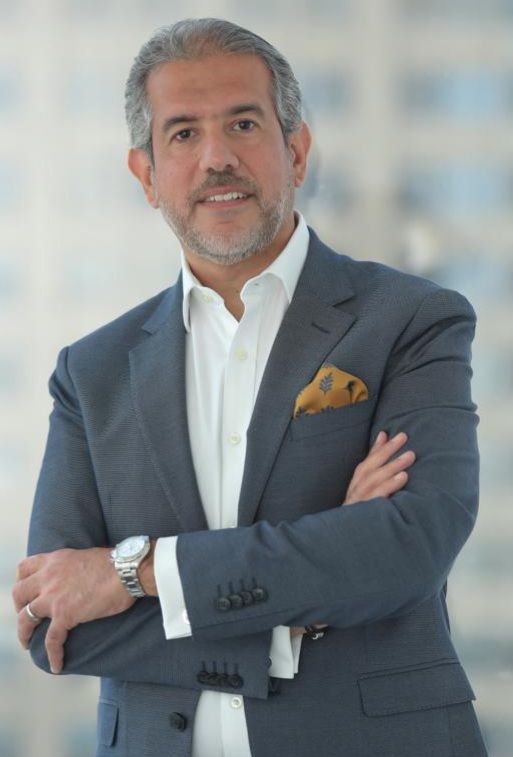 AHMED HAMZAWY
CEO OF INTERNATIONAL AND INCUBATED BUSINESS "BENYA GROUP"
Ahmed Hamzawy has recently joined Benya Capital Group as the CEO of International & Incubated Business. Through a transformational approach, he will lead the team to further position Benya as an enabler to scaling digital transformation initiatives across the Middle East and Africa region.
Most recently, Ahmed was the Vice President of Business Development for New Business & Innovation at du since mid-2019. Ahmed played a critical and strategic role in positioning du as a digital transformation leader in key industries in the UAE. Capitalizing on du's strong competencies, new partner eco-system and growing power of innovation, Ahmed led du's digital business to be the fastest growing engine for the company.
Prior to joining du, Ahmed was the General Manager, Head of Sales & Business development for BT Global Services for MENA, Pakistan, Turkey, Greece and Cyprus. For more than 7 years, he has led the business towards substantial profitable growth that positioned BT as a leader in the regional digital space. The establishment of a market leading Cyber Security practice to help both governments and enterprises protect their cyber landscape, was instrumental for such regional growth.
Earlier in his career, Ahmed worked for 14 years with Orange Business Services (France Telecom) holding various positions. Before leaving, he was leading MENAT regional country and sales activities, as well as being a board director in Egypt, Saudi and Bahrain. As Egypt's country manager, he has managed to obtain the first telecom license granted to an international telecom provider, and transform the operation from a branch with 70 people to the largest service hub for OBS globally having more than 1400 employees, making Orange the largest global ICT employer in the region in 2006. Ahmed then moved to Dubai to build the regional business operations for MENA and established it as one of the most profitable regions for Orange in the emerging markets. He has also developed a new line of business to enable smart cities through a set of consultancy and ICT services, whose success has led the Orange Group to announce a strategic global initiative for smart cities by the end of 2011.
Ahmed has over 28 years of experience with deep understanding of the role technology and innovation can play to transform our life today and shape our future. He has a strong belief that the key to success lies in creating a positive momentum that brings out the best in people and brings values to colleagues, customers, partners and, in turn, societies.
Ahmed holds a Bachelor Degree from Cairo University, an Executive MBA degree in Strategy from the Business School ESC Rennes University in France and has recently completed the Harvard Leadership Accelerators program.