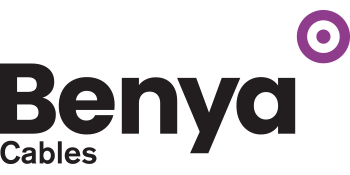 Benya Cables, a subsidiary of Benya Group, is the largest fiber optic cables manufacturer & passive network provider in Egypt and the MEA region. The company continues to prosper ever since the optical fiber industry became the cornerstone for launching digital transformation projects in line with major national projects centered on developing new cities, telecommunication infrastructure and smart applications.
In 2020, Benya signed an agreement with the Arab Organization for Industrialization (AOI) to establish the largest factory for fiber-optic cables in the Middle East & Africa (Benya Cables), with investments exceeding 1 billion Egyptian Pounds. The Optical Fiber supplier is Corning, the world's leading innovator and manufacturer of optical fiber, cables, and connectivity solutions,
It is located in a strategic location at Suez Canal Economic Zone (SCZone), in order to fulfill the market needs in Egypt, Middle East and Africa.
The factory, which will start operation by the first quarter of 2022, offers up to 500 opportunities for the local labor market and by 2030, its production capacity is expected to reach 60,000 km of cables.
In alignment with the government's vision to transform Egypt into a regional hub for telecommunication infrastructure, Benya Cables aims to utilize its strategic geographical location within Egypt as a gateway to the Middle Eastern and African markets.
+
0
International Certificates
SOLUTIONS
Capabilities of manufacturing a variety of cables catering for the future infrastructure and business needs in several verticals:
Telecom infrastructure cables:
Indoor Fiber Optic Cables
Outdoor Fiber Optic Cables
Fiber Optic Accessories
Enterprise structured cables
Data Centers cabling Solutions
Operation Start: H2 2022
Offers up to 500 job opportunities
Production Capacity: Up to 60K KM of cables/year
Land area: 40,000 SQM plus future expansion capabilities.
Location: Suez Canal Economic Zone in Ain Al-Sokhna