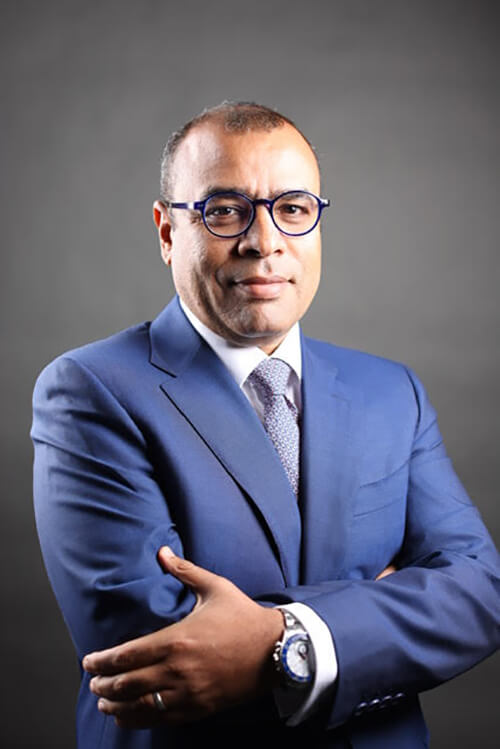 AHMED MEKKY
OUR 
GAB CHAIRMAN
Ahmed Mekky is a prominent figure of the ICT industry, enjoying more than 20 years of collective experience in the telecommunications and technology fields. His cognitive vision for the future and his relentless contributions to the industry positioned him as a central figure within this sector.
Building on his successful career and diversified experience, in 2008, Mekky co-founded GBI, the region's first-ever privately owned telecommunications service provider that operates its own neutral submarine cable connecting the MENA region to Europe, Africa and Asia.
Mekky continued his tireless pursuit of advancements within the industry, shifting his focus in 2016 to his next mega-venture, Benya, with the vision of building the most successful and reliable ICT infrastructure provider adopting state-of-the-art technology solutions in the Middle East and Africa.
Mekky was named in the Global Telecoms Business (GTB) Power 100 list and awarded Industry CEO of the Year' at the Telecom Review Summit 2019.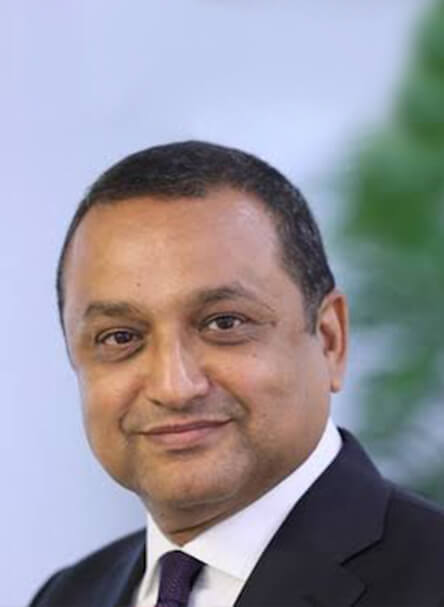 HESHAM MEKAWI

GAB DIRECTOR
Hesham Mekawi is a high-profile senior corporate executive with over 30 years of demonstrated experience in the global oil and gas industry. The former Regional President of BP North Africa has fulfilled multiple management roles in different parts of the world across the public and private sectors.
Having obtained his bachelor's degree in Engineering from Cairo University in 1983, Mekawi completed a master of business administration (MBA) from Boston University in 1988, followed by an advanced Management Program (AMP) from Harvard Business School in 2001.
Backed by his rich educational background, he built a successful career progression, during which he held many titles at several BP affiliates. Mekawi first occupied some positions at BP's subsidiary Amoco, including economic analyst, strategic planning and financial operations group planner, and commercial and business development director, before he was appointed as the president of BP Algeria, BP Egypt, and BP North Africa in 2000, 2001, and 2014, respectively. As the president of BP North Africa, Mekawi led the supermajor's operations in four countries, with a total workforce of 10,000 employees and a business worth of around 950,000 barrels of oil equivalent per day.
Mekawi's highly endorsed career was crowned by a mention in 'UPstanding' list of 100 top black Asian minority ethnic (BAME) professionals by The Financial Times in 2016 and BP at its Best Helios Award for "Making History – BP's response to Egypt's Revolution" in 2012.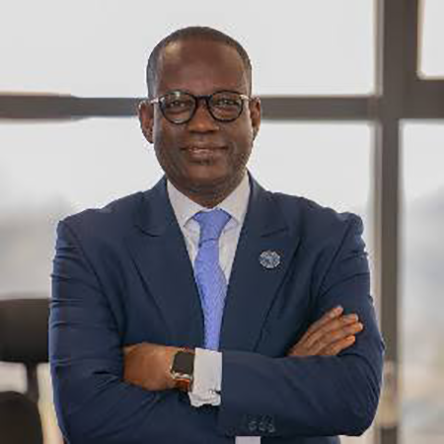 LACINA KONÉ

GAB DIRECTOR
Mr. Lacina Kone, is the Director General/CEO of Smart Africa. Prior to that, Mr. Koné was the advisor to the Prime Minister of the Republic of Côte d'Ivoire (2017-2018), in charge of Digital Transformation and Public Reforms, and was also the advisor to the President from 2011-2017.
Mr. Kone is a professional of ICT industry with over 25 years experience in the telecommunications, satellite and intelligent transport system. Prior to that, Mr. Koné held during his career several high level technical and managerial positions with prestigious firms such as Booz Allen Hamilton and Intelsat. Mr. Kone is a graduate of three continents. United Arab Emirates, he obtained a bachelor's degree in electronic engineering, in the UK, it has validated its Polytechnique rank at the University of Brunel, and the United States, his MBA from George Washington University.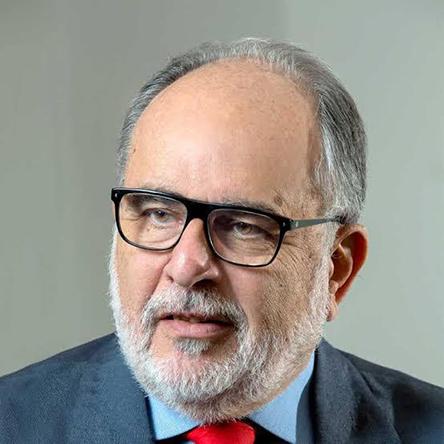 VINCENZO NESCI

GAB DIRECTOR
Vincenzo Nesci is a well-recognized telecom expert who made an extensive track record across the information and communications technology (ICT) field and a long professional history of remarkable successes.
Vincenzo obtained a master's degree in economics at Bocconi University then worked as a lecturer and assistant professor in banking and finance for a few years. In 1980, and after working with the GE Group in Libya and Nigeria, Nesci embarked on a successful journey with Alcatel in which he held numerous positions in Egypt, Italy, Belgium, Ethiopia and East Africa. In 1992, Nesci was designted as the Country Senior Officer of Alcatel in Egypt, before he was appointed as the vice president for the Middle East in 1999. Seven years later, he became the president of the Middle East and Africa business unit, and he was also the chairman of Alcatel Egypt, Alcatel Pakistan and Alcatel Morocco.
Vincezo joined Orascom Telecom Holding afterwards, in 2010, and was entitled the CEO of sub-Saharan Africa Cluster. Additionally, he was a board member at Wind Italy, Djezzy-OTA, Mobilink, Banglalink and several other companies of the group.
Two years later, Nesci served as the executive chairman of Djezzy-Optimum Telecom Algeria (OTA). In 2014, he became the CEO of Global Telecom Holding, maintaining his role in Djezzy-OTA.