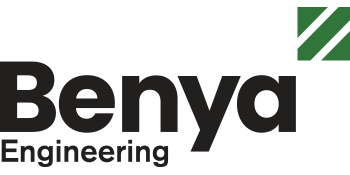 'Benya Engineering', a subsidiary of 'Benya Group', is the leading ICT infrastructure solutions & service provider in Egypt & the MEA region, distinguished by its specialization in managing the entire ICT infrastructure projects; from designing, execution to delivery.
Combining both the theoretical & practical expertise, 'Benya Engineering' possess the latest technologies in electromechanical designs (partnering with the multinational leaders) carried out by professional engineers & multinational engineering firms to achieve customer goals & implement innovative solutions in compliance to the highest global standards.
'Benya Engineering' boasts a lucrative portfolio of accomplished projects over the last period including modernizing the signaling system of the Egyptian National Railways (ENR) through installing cable extensions according to the highest global standards in addition to supplying & installing smart meters, gateway & the connectivity to the New Administrative Capital in Egypt.
The company offers numerous products to support deploying advanced (ICT) infrastructure – including (GSM) tower infrastructure services for telecom operators, smart meter solutions, construction technology solutions, electromechnical systems solutions, light current solutions, data center(infrastructure) deployment & optical fiber cable solutions & services.
+
0
International Certificates
Mechanical Electrical Power (MEP)
Data Center preparation.
LAN Infrastructure
Outside Plant (OSP)
Water Treatment Smart Solutions